What Are Medicare-Medicaid Dual Eligible Advantage D-SNP Health Plans?
|
Staff Article
|
Published: August 8, 2022 - Updated: August 8, 2022
Medicare Advantage offers unique plan options for Medicare beneficiaries. There are several different kinds of Medicare Advantage (Part C) options, one of which is a Special Needs Plan, or SNP for short. Within those plans are several additional categories. The one we'll review today is called a D-SNP.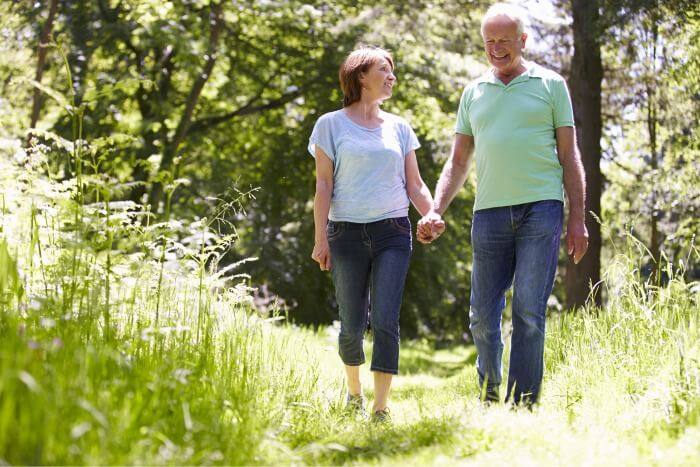 What is a D-SNP Dual Eligible Medicare Advantage plan?
The "D" stands for "Dual-eligible." A dual-eligible beneficiary is eligible for Medicare and Medicaid. About 20% of all beneficiaries qualify for Medicaid, but it can be easily overlooked. In fact, only about half of all eligible individuals are enrolled in a D-SNP.
Like other Part C plans, a D-SNP will "replace" Original Medicare (Parts A and B). Technically speaking, your enrollment in Original Medicare is still active, but instead of your benefits being provided by the Medicare program, they're provided by the private insurance company that sells the Part C plan.
D-SNP plans are not available everywhere, and their exact benefits will vary from one plan to the next. But, to give you an idea of what you might expect, here are coverage details found in many of the plans:
$0 monthly premiums
Part D prescription drug coverage
Over-the-counter health product stipends
Health care coordinator
Telehealth services
Preventive and routine dental, vision, and hearing benefits
Transportation to and from doctor's appointments
Gym memberships
Medicare-Medicaid D-SNP Eligibility Requirements
As we mentioned, you must be eligible for Medicare and Medicaid to enroll in a D-SNP. For Medicare, you must either be 65 or older or have a qualified disability. Medicaid eligibility is based solely on your income and assets. The financial standards to qualify vary by state. In addition, you must live within the service area where the D-SNP is offered. Not all areas offer D-SNPs.
There are seven Medicaid categories, and your state may have its own variations. The seven categories include:
Qualified Medicare Beneficiary Only (QMB)
QMB Plus
Specified Low-Income Medicare Beneficiary without other Medicaid Only (SLMB)
Specified Low-Income Medicare Beneficiary with other Medicaid Plus
Qualifying Individual (QI)
Qualified Disabled and Working Individual (QDWI)
Other Full Benefit Dual Eligible (FBDE)
Five of these categories are considered in D-SNP enrollment. The private insurance companies can offer a D-SNP for as many of the five categories as they'd like. Let's take a closer look at those five categories.
All Dual: All Dual plans are for those eligible for state Medicaid assistance. This includes individuals with comprehensive Medicaid benefits and limited cost-sharing.
Full Benefit: Full Benefit plans are for those who are eligible for full Medicaid benefits under any of the Medicaid categories.
Zero Cost-Sharing: Zero Cost-Sharing plans are only for beneficiaries who qualify for QMB or QMB Plus assistance. These individuals will have no cost-sharing responsibility for healthcare services that fall under Original Medicare.
Dual Eligible Subset: The Dual Eligible Subset is a subset of the Zero Cost-Sharing that may income some cost-sharing from the beneficiary.
Fully Integrated: Full Integrated plans are more limited than the other D-SNP options. They have many requirements and must be contracted with each state for long-term care benefits.
Medicare-Medicaid Dual Eligible D-SNP Enrollment
D-SNPs also have unique enrollment periods, and beneficiaries are allowed to change plans several times throughout the year. If you become eligible for Medicaid at any time during the year, you are granted a Special Enrollment Period (SNP) to enroll in a D-SNP.
Members can also make a one-time change during the year's first three quarters. They can make a change from:
January 1 through March 31
April 1 through June 30
July 1 through September 30
If you change your D-SNP during one of these periods, the new plan takes effect on the first day of the following month.
If you lose your Medicaid eligibility, you cannot stay enrolled in a D-SNP. In this case, you have three months to choose a new Medicare Advantage plan or return to Original Medicare. The three-month period begins on the month you were notified of the eligibility change.
Dual-eligible plans are not the easiest to understand. They can also be tricky to enroll in. Fortunately, licensed insurance agents can help you determine if you're eligible for one of these plans. Please consider contacting our partner whose licensed agents can help you compare the D-SNPs in your area and review your coverage options.