Turning 65 Soon? Here's What You Need to Know to Get Started with Medicare Health Plans
|
Staff Article
|
Published: April 19, 2022 - Updated: April 19, 2022
If your 65th birthday is around the corner, it's time to start thinking about Medicare! It's never too early to start learning about the federal Medicare program, but if you start the process about six months before your birthday, you should be in great shape. Take a little time learning about how Medicare works so that when it's time to enroll, you'll know exactly what to do.
Today, we're going to discuss when you need to enroll in Medicare and what decisions you'll need to be prepared to make when you enroll.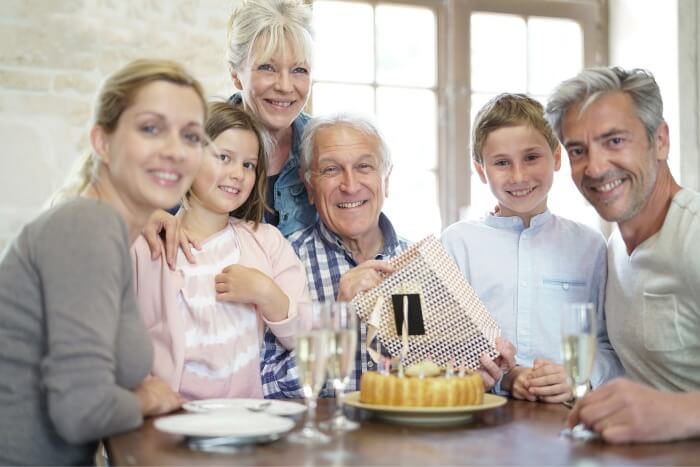 When should I enroll in Medicare?
You can enroll in Medicare during your Initial Enrollment Period or IEP. This is a 7-month window around your 65th birthday. It begins three full months before your birthday and ends three months after. For example, if you turn 65 on May 15, your IEP begins on February 1 and ends on August 31. If you enroll before your birthday, your coverage will begin on the first day of your birthday month.
If you have already been drawing Social Security or Railroad Retirement Benefits, you'll be automatically enrolled in Parts A and B. Otherwise, you'll need to complete the enrollment process yourself. There are three ways to enroll in Medicare Part A and Part B.
Complete the application online at SSA.gov
Schedule an appointment with your local Social Security office
Call Social Security directly
Any of these options work well, but if you're computer-savvy, completing the application online is usually the quickest method, and you'll be able to track your application status.
Most people get premium-free Part A. As long as you or your spouse paid FICA taxes for ten years (or 40 quarters), you will not pay anything for Part A. Part B, however, does have a premium. This year, the standard premium is $170.10. When you go to enroll in Medicare, you can choose to have your premium deducted from your Social Security benefits.

What else do I need to do when I enroll in Medicare?
The very first decision you'll need to make when you finish submitting your application for Parts A and B is what kind of supplemental coverage you'd like to get. While extra coverage isn't mandatory, nearly every Medicare beneficiary elects to enroll because there are many out-of-pocket costs with Medicare alone. In fact, there are no limits on your financial responsibility under Medicare. If you have a tough medical year, you'll be facing tens of thousands of dollars in medical bills. Ouch!
The two options you have for extra benefits are a Medicare supplement plan (Medigap) or a Medicare Advantage (Part C) plan. It's important that you take the time to learn about each of these options so you can decide which one is going to be most beneficial to you.

Medicare Supplement Plans
Medicare supplements, also called Medigap plans, act as your secondary insurance payor, while Original Medicare remains your primary. After Parts A and B pay their portion, your claim is sent to your Medicare supplement plan for payment. The amount your plan pays depends on which Medigap plan you enroll in. Plans F, G, and N offer more benefits than others and leave you with next to no out-of-pocket expenses.
Of course, you'll pay a premium for these plans. The more coverage a plan offers, the higher the premium. Your premium will also depend on personal factors such as where you live, your age, gender, and tobacco use. In addition, you can expect your premiums to increase a small percentage each year as you get older.

Medicare Advantage Plans
Medicare Advantage, or Part C plans, work quite a bit differently. Instead of acting as your secondary insurance, they take the place of Original Medicare, and all your claims are sent directly to your Part C plan. (Technically, Parts A and B are still intact, so you do have to continue paying the Part B premium. Hospice benefits will continue to be provided by Original Medicare.)
You'll have various deductibles, copays, and coinsurance costs with a Medicare Advantage plan, but these plans vary significantly. Most Medicare beneficiaries have access to at least one Medicare Advantage plan that has a $0 premium, but that's not always the case. The "advantage" of these plans is that they often include extra benefits you won't find in Original Medicare or a Medigap plan.
That being said, if you'd like to consider enrolling in Medicare Advantage, there is a lot more to consider. We include it here so that you know it's an option, but you should read more about Part C before deciding if it's the right path for you.
Regardless of which one you choose, you can enroll in either a Medigap plan or a Medicare Advantage plan as soon as you enroll in Parts A and B. You'll need your Medicare ID number to submit an application. Coverage can start as soon as the first day of your birthday month.

Part D Prescription Drug Plan
The last thing you'll need to choose is a Part D plan. Original Medicare does not include prescription drug coverage, so you will need a separate policy. If you choose to enroll in Medicare Advantage, drug coverage may already be included in your plan. If it is, you will not need a stand-alone Part D plan. However, if you chose the Medigap route, you will definitely need Part D.
Your current medications will dictate with Part D plan you enroll in. Every county has multiple options, but you will choose the one that offers the best coverage for your medications. You'll also need to make sure your pharmacy is in the plan's network, that way you get the best pricing.
Like your other policies, your Part D plan can go into effect on the first day of your birthday month.
To learn more about your Medicare options, contact us to speak with a licensed insurance agents. Our team of knowledgeable advisors can make sure you know how Medicare works and help you get the coverage you need.