Medicare Supplement vs. Medicare Advantage Plans: 3 Key Differences
|
Staff Article
|
Published: February 24, 2022 - Updated: April 19, 2022
What's the difference between Medicare supplements and Medicare Advantage plans? That's a question that many people have. Both options are a great way to supplement your coverage from Original Medicare (Part A and Part B), but they are very different types of policies.
In this article, we will discuss the key differences between these two types of plans so that you can start deciding which plan is right for you.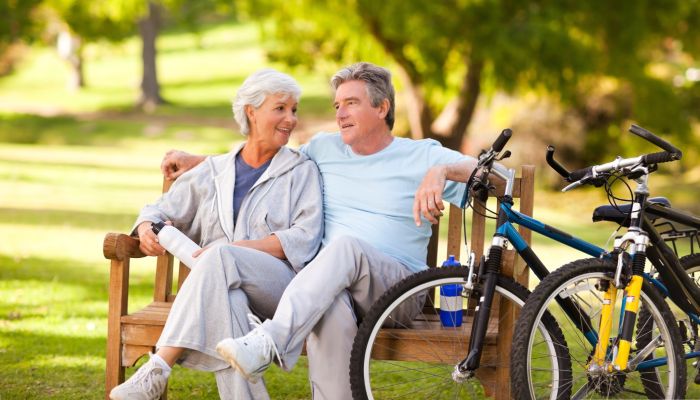 Key Difference #1: Premiums
One of the first things people notice when enrolling in any insurance plan is the premium.
There are ten different Medicare supplements, which all have different premiums based on the coverage level and personal factors like age, gender, tobacco use, and other health conditions. The most popular Medicare supplements, Plans F, G, and N, range from $70 to $120 for new beneficiaries. Their premiums will increase each year, so older beneficiaries can pay several hundred dollars per month for a Medicare supplement.
Medicare Advantage plans, however, have very low monthly premiums - sometimes as low as $0 per month. This alone should not be a deciding factor, however. Medicare Advantage plans work quite differently than Medicare supplements, and even though they have low monthly premiums, you'll likely pay more for services than you would with a Medicare supplement. The coverage you have depends on the policy, and there are many Advantage plans to choose from.

Key Difference #2: Provider Networks
Provider networks are common in health insurance. You may be familiar with PPO or HMO policies. Both require you to seek healthcare within the network. These apply to Medicare Advantage plans as well. There are several types of Medicare Advantage plans, with HMOs and PPOs being the most popular. If you enroll in one of these plans and get care outside the network, you'll have higher coinsurance amounts. You may even be responsible for the entire expense.
Medicare supplement plans do not require the use of provider networks. As long as your provider or facility accepts Medicare, they will also accept your Medicare supplement, regardless of which insurance company your plan is with.

Key Difference #3: Extra Benefits
The other big difference between Medicare supplements and Medicare Advantage plans is the extra benefits you'll find in an MA plan.
A Medicare supplement will only cover services if they are also covered by Original Medicare. Medicare Advantage plans, however, offer additional benefits. Each plan offers different things, but some of the most common extra benefits are routine dental, vision, and hearing care, prescription drug coverage, gym memberships, transportation to doctor's visits, and meal delivery.
You can see why Medicare Advantage plans are so appealing to Medicare beneficiaries! However, while the low premiums and extra benefits make them a great choice, you should still take the time to learn more about each type of plan and how your coverage will work under either policy. The easiest way to do this is to schedule an appointment with one of our licensed insurance agents.