Medicare Open Enrollment Period Is October 15 - December 7: What You Need to Know About the Annual Election Period (AEP)
|
Staff Article
|
Published: October 14, 2022 - Updated: October 14, 2022
If you haven't heard by now, Medicare's Open Enrollment Period is upon us! This is the most important time of year for any person enrolled in Medicare. No matter your current plan, you should not ignore this Medicare enrollment period.
Today, we're going to discuss what the open enrollment period is, what changes you can make, and why it's so important to have your plan's reviewed every year.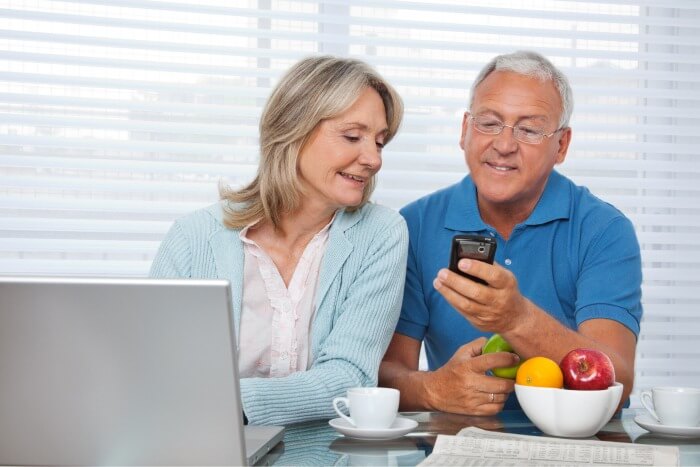 What Is the Medicare Annual Open Enrollment Period?
The Medicare Open Enrollment Period, also known as the Annual Election or Enrollment Period (AEP), occurs every year from October 15 through December 7. You can do several things during this time, but the focus will be on your Medicare Part C (Medicare Advantage) and Medicare Part D (prescription drug) plans.
AEP exists because Part C and Part D plans operate on annual contracts. That means the plans can change every year. Even if your plan is working great now, it may not have the same benefits the following year. It's important to review those changes and shop for new coverage.
What Changes Can You Make During Open Enrollment?
AEP isn't limited to changes in your Part C or Part D plans, though those are the two most important changes you can make. During AEP, you can do the following:
Switch from one Medicare Advantage (Part C) plan to another
Switch from one Part D drug plan to another
Switch from Original Medicare to Medicare Advantage
Switch from Medicare Advantage back to Original Medicare with a Part D plan
If you decide to move back to Original Medicare after having a Medicare Advantage plan, be sure to enroll in a prescription drug plan. You may also consider adding a Medicare Supplement plan to help minimize out-of-pocket costs. In many cases, you will have to pass medical underwriting to be granted a Medicare Supplement plan.
You can make as many changes as you want starting on October 15. On December 7, the last change you make will be the one that sticks. Changes go into effect on January 1.
How to Prepare for Medicare's Annual Election Period
So, how do you know what to look for during AEP? The insurance carrier of your Part C or Part D plan will send you an Annual Notice of Change (ANOC) that outlines changes in the upcoming year. There are four things to consider when comparing your current plan to others on the market.

Premiums
Check to see if your plan's premium is changing. You shouldn't always choose the lowest premium, but it is important to know what you'll be paying each month. In addition, look at the deductibles and maximum out-of-pocket (MOOP) amounts. The MOOP is the maximum amount you'd have to pay within the calendar year.

Networks
Part C and D plans work best when you stay within your provider or pharmacy network. Check to make sure your current doctors will be participating with any plan you choose, and find out which pharmacies are preferred. Standard pharmacies will also work, but you'll pay more for your prescriptions.

Drug Formulary
A drug formulary is the list of prescriptions covered by the plan, categorized into tiers. Plans have anywhere from four to six tiers. Prescriptions in higher tiers cost more than those in lower tiers. It's important to update your prescriptions and make sure they're all included in the drug formulary.

Extra Benefits
This aspect is for Medicare Advantage plans only. While every Medicare Advantage plan is different, most of them have quite a few extra benefits built in. This could mean gym memberships, dental coverage, transportation, and meal delivery - just to name a few. Review your current plan's benefits and compare them to other plans in your area.
The easiest way to get through Medicare's Annual Election Period is by enlisting the help of an independent insurance agent. An agent can compare your current plans to others in your zip code and ensure you're enrolled in the one that fits your needs.